Welcome to mid-February, aka The Worst Month Ever…
…usually! For me, it's been a lovely (and weirdly warm) couple of weeks filled with awesome comics.
First off, in book news: I'm SO excited that Melanie Gillman's As the Crow Flies was named a Stonewall Honor Book at yesterday's ALA Youth Media Awards. It's awesome to see small press publications winning mainstream awards, and C. Spike Trotman & co. deserve a ton of credit for the work they do. Congrats to all!
Alright, let's dive in to my current reads!
I eschewed all of my actual goals for this month once I started reading The Wicked + The Divine. Y'all, I was completely hooked. There are points throughout the series where I felt like I had almost no clue what was happening, but it was chaotic in an exciting, diverse, and hilarious way. It's charming without being excessive, complicated without being boring, and cutting-edge without being (too) smug. I LOVE this book. So excited for when it eventually resumes.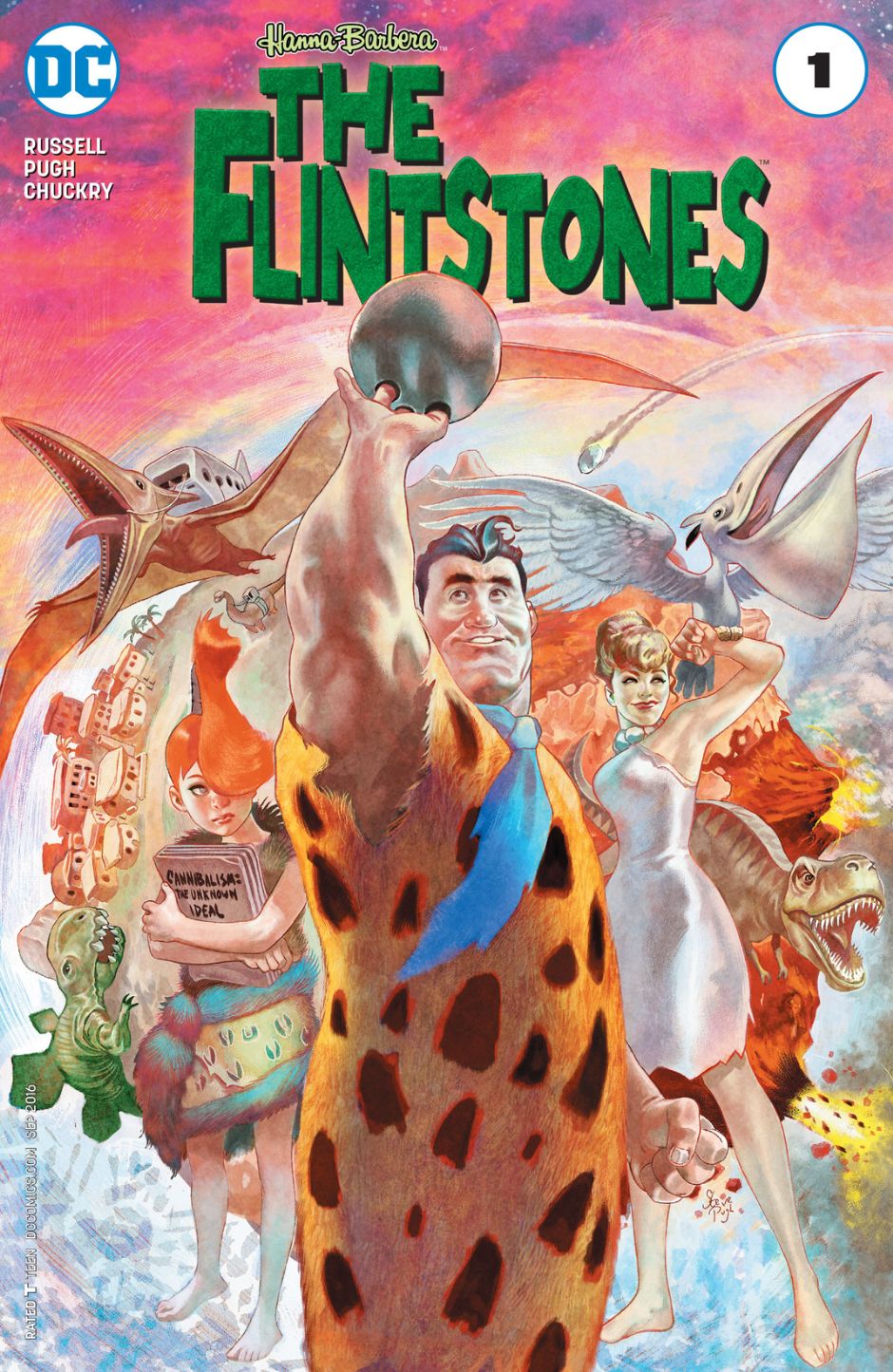 The other volumes I read this month are a mish-mash of things I've been meaning to read. I'm still loving the Archie comics, and trying to grow less surprised about how much I love them. I read an awesome piece about how this new, edgy Archie brand came to be, and I just think every day about how brilliant Roberto Aguirre-Sacasa is. In related vintage-turned-edgy news, The Flintstones has been getting a ton of press lately for being…weirdly good. After reading, I get it! It examines the elements of the original TV series we took for granted as cartoon silliness (the animals-as-appliances thing, for one) and extrapolates all of it into a surprisingly complex story with funny moments as well as serious ones. I don't necessarily think I need to read more of this one, but this first book was interesting!
Moving on to girl power: I found Batgirl vol. 2 forgettable, and I see why this series fell short of most people's expectations. Sitting here now, I'd have to flip through the book again to remember a single plot point. Oh, wait! There is one: her ex is back in town, and he's an absolute archetype of the dashing-but-douchey leading man. No thanks! I also found Slam! to be overly…straight. My girlfriend described it as "The Whip It of graphic novels." What roller derby team is made up entirely of straight girls (or at least girls who don't talk about their significant others). It was totally distratcing despite the beautiful illustrations and sweet story.
That's it for me so far! May I catch up to my goals in the second half of the month.